I Run 8 Businesses At Once. It's The Opposite Of All The Advice I've Been Given. And I'm Loving It
Reading Time:
6
minutes
Hey guys,
This email will definitely contain less of a narrative – but if you wish to hear the overall summary then skip to the bottom 🙂
So let me list all of my current projects:
1MoreRep with my business partner Scott Henderson
Wordpigeon with my business partner Max Carrol
Forex Trading Introductions – I feel partnered with Oliver
Property Investing – when you are buying 5 properties a year – it's a business
7upsports with my revenue share partner Salahuddin
Dr Hidden (and forthcoming Mac apps – 1 or 2 a month)
Pearl Lemon Group – I'm the sole owner
Miscellaneous Projects – Online Courses, Pearl Lemon Reviews, Ecomm Bills, 52k words
This email is going to really walk you through the plan with all of them; how I manage it and why I do it.
Pearl Lemon Group (post-revenue, profitable)
Client management is still something I'm doing (this is the most time-consuming part of my work)
Working aggressively on our own internal SEO to generate more inbound leads
Running SEO on our sister websites (Pearl Lemon Leads, Convert, Design, Sales and Group) to further grow our business
Working with my small sales team to close the leads that come in
Innovating our delivery to get better results for clients
Applying for jobs on Upwork to close more deals
In-person business development meetings
Time took: 12-15 hours a week
(If I chose to not grow the sister websites, NOT run Upwork, NOT innovate, NOT meet people f2f – this would definitely drop down to 10-12)
Market potential: £500k – £10 million per annum
1 More Rep (post-revenue, profitable)
I love sports and fitness so starting a fitness Bootcamp with my good friend Scott made sense for the following reasons:
He has three years of Bootcamp experience at two different companies
The business is inheriting 40+ clients from his old Bootcamp – with good retention and great service from Scott
Our locations are close to where my parents live so it fits in with my lifestyle
The fitness Bootcamp market in the UK isn't hugely sophisticated – so there is room to grow
My marketing competition AREN'T digital marketers like in the SaaS/Agency space – so it should be easier online
It's a slow-growing but steady business that can grow organically via word-of-mouth as well as long-term marketing (i.e SEO, some Facebook ads, good email marketing, and videos)
As I opened with – I love sports and fitness
I'll do a separate letter on the fitness Bootcamp in general – I'm quite excited about it and it's early days at the moment
Time took: 5 hours a week
Market potential: £20-50k per year until we adjust the model and build out the franchise
Wordpigeon (pre-revenue)
This is a SaaS app I'm launching with my co-founder and school friend Max Carrol – it's pretty cool to launch a product with someone I've known since I was 5 years old.
This app solves fundamental problems bloggers have with formatting i.e when you copy a post from Google Docs to WordPress you need to spend an additional 5-45 minutes reformatting it. Word Pigeon solves that via our WordPress plugin which keeps the formatting identical
I have one-full time intern on this (Ellen) who is posting to various Facebook groups etc. Plus my SEO team who is involved in every venture I start
I'm in talks with several daily deals sites (Pitchground, Appsumo, SaaS Mantra types of places) to launch on their platforms
I'm running a contact us form reach-out process to 200 WordPress sites a day
I'm working with cold emailing affiliates on a revenue-share model to target WordPress sites using Yoast (1.5 million+ worldwide)
I'll later launch on Product Hunt, Hacker News, Indie Hackers, Betalist, Reddit etc
Time took: 5-7 hours a week
Market potential: £200K+ per year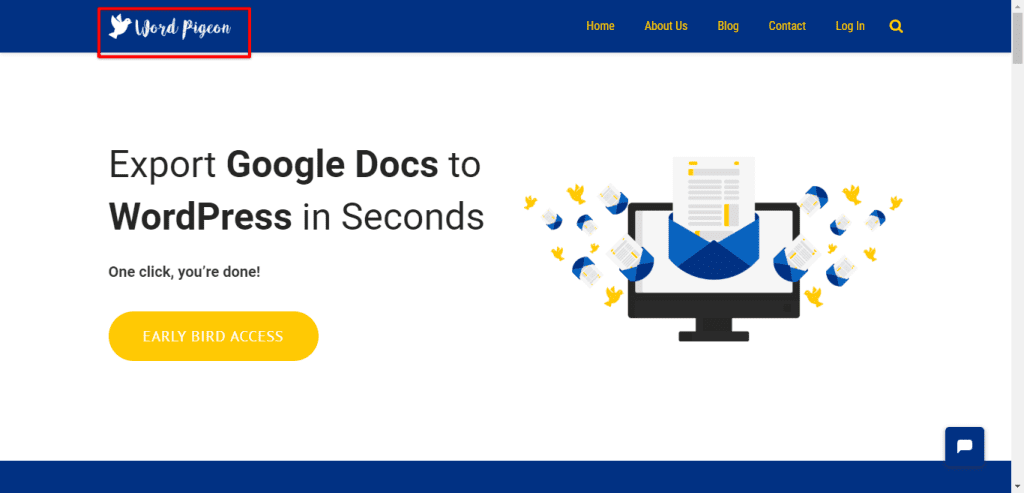 My Trading Partner (post-revenue, profitable)
The main aim here is to grow my account (it's at £263k at the moment) and keep introducing people to forex as my returns remain consistent (18 months of positive now)
Checking in with Oli each day re: account trades + strategy – it's nice to be nice with people you do business with and we've become firm friends now
Introducing people to the opportunity – generally around four people a month. If people sign up I take a small commission per trade so it's a win-win, as these are introductions I'm very happy to make anyway. My current passive earnings stand to be around £500-1k per month from my introductions – the aim is to get it to 2k a month over the next 6 months.
Time Taken: 2 hours a week
Market Potential: £100k+ per year from my introductions
Property (post-revenue, not-yet-profitable)
So I've not written up a post-in-depth about what I'm doing with the property. But should all the deals I'm working on go through I'll be considered a portfolio landlord (with six properties under my name)
At the time of writing, I have one offer, three are pending, one I just have a mortgage in principle and one is a cash purchase for an off-plan property which is partially built
My work is mostly admin. Answering the solicitors, mortgage brokers, mortgage lenders, estate agents and sources questions (I'm 95% reactive in this process
I rely upon sources for my deals so don't spend any time researching
I don't visit the properties and will use managed to let agents to rent each property
The plan is to increase my sophistication and then either get better deals or buy five places per year in the 50-90k range which would require 150k (roughly per year) to generate an additional £1.5k in passive income per year
Time Taken: 3-5 hours a week
Market Potential: £10k per month is the aim within 36 months.
7upsports (post-revenue, not-yet-profitable)
So I spoke about this in a previous email so I'll be brief here:
Ezoic is looking better – so returns are going up
I'm waiting for SEO + Link Whisper to demonstrate its returns
Salahuddin is writing 50 blogs a month
So now it's a waiting game
Aim/hope – take it to $1-3k+ per month
Mostly it's a very useful exercise in launching an affiliate site
Time Taken: 3 hours a week
Market Potential: £12k per year as it stands – we need to find a way to scale
Dr Hidden (pre-revenue)
This is a business I bought (Arthur-osx) – a Mac utility/productivity app that I bought from a South African development company called Wexel. I'll explain about buying businesses later
Here's how this business works:
I have a full-time Mac App development agency for the next 6-months
I've got a UI designer who works part-time
The plan is to ship 2-apps per month (I imagine it'll end up being one)
And have a product launch formula – high level:

Cold email
Startup directory listings
Hacker News Blog, Reddit Post, Product Hunt Posts, Beta List Sponsorship, 50 Quora answers, SEO etc
Time took: 5 hours a week
Market Potential: £10k per year as it stands – we need to bolt on more products
Miscellaneous Projects
52k words is a random project that doesn't tie into any of the above. And yet it's a considerable project I guess. I hear of people taking years to write 50k words. Lord knows why.
The general plan with this stuff is:
Identify random stuff I enjoy/find opportunity in:
e.g Ecomm Bills – it's basically a way of providing payment processing that's cheaper than Stripe/Paypal – and w/Brandi Macqouzet we're planning to launch to Ecomm stores – got a list of 70k emails to run to a landing page then call to close them hopefully)
e.g I'm looking at building my own Whitelabel SEO embeddable audit widget because I pay for one currently and figure I can actually build my own one and then sell it
Time took: 10 hours a week
Market Potential: Uknown
____________________________
So the way I manage all of these:
My team is fully remote. Several of my team work weekends. I wish more did, to be honest (I'm a workaholic – it's Sunday right now and I'm working away).
We communicate exclusively through Whatsapp voice notes and sometimes video.
It speeds us up by 200-300%.
I have <1 internal team meeting a week. I'm anti-meetings.
Planning is almost non-existent. You'll find no business plans, no plans of attack. Writing these 52k words has involved more depth than anything I've written in terms of planning in the last year.
(Maybe that's bad? Time will tell)
And actually, as you can tell from the wavering subjects. I haven't planned anything either.
My plans are rough but revolve around doing things I enjoy and trying to find a way to generate revenue from them. Pearl Lemon, Forex and now Property will be the clear drivers. Word Pigeon should pay off well in time as well.
I hope this offers some insights into how I manage things.
I'm on my path to becoming a millionaire (not revenue – I mean my own personal money) as well as building businesses that I hope will last over the sands of time.
And I don't have a plan, I don't really know what I'm doing (a long term I mean)
But I AM loving the journey.
So ignore the naysayers and work on as many things as you want – and in the next email, we'll continue with the productivity roadmap I've broadly outlined above and discuss how you can create an additional 100 hours a week.