Hi folks I thought you'd appreciate it if I put together a page of resources where you can check out all the stuff I recommend in general. I'll keep adding to it as time passes – and I hope you find some excellent stuff here.
Disclaimer: I have included affiliate links on this page so I will earn a small commission if you decided to purchase something. But it won't cost you a penny for going through my link. For clarity – I NEVER recommend something that I haven't used myself in the past.
Without further ado:
---
So this is what I use for my landing pages to generate subscribers to well. Me I guess. An amazing landing page generator and so much more. I recommend these guys if you need to 'convert anything'.
---
If you're looking for high quality hosting that starts at as little as $3.95 per month is used by some big names and is dead easy to use right out of the gate than here is the place to go:
---
So this is the app that I use for 80% of my reading. They summarize books into 10-20 minute reads. So if ever I have 'dead time' (queues, in transit, waiting for someone/something) I'll crack open this and read a non-fiction read. It's absolutely amazing and changed the way I learn for the better I think
---
So I've lost/had stolen/corrupted several Mac's over the years. It got a bit much. These dudes back up EVERYTHING you have. i.e. your cloud (Dropbox/Google+), your hardrive (Local storage) AND external hard-drives (The things you plug in). They're amazing and have saved me 2x so far. Sign up.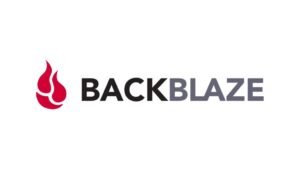 ---
So I send people emails sometimes. I used these guys for a couple of years now. They're pricing is good, have way loads of functions and their support is good. The autorespond, have landing pages, widgets, plugins and the whole shebang. Check them out:
---
I use this password manager RELIGIOUSLY. It saves me untold time with logging in – is cross browser and platform on both mobile and desktop/laptop. I tried 1Pass, and a variety of others – this ranks as my easier and favourite to use:
So you might have noticed like…I write a lot. Ever wondered where I brain dump/gather my thoughts/put things together. It's here – Scrivener for Mac. A lot of WAY more successful authors swear by this also. I dig it.
---