The Future of Pearl Lemon
Reading Time:
7
minutes
I'm back with day 2 :p
Glad to be doing this with you folks.
So right now it's Sunday 9.10am:
I'm sitting at the hub by Premier Inn next to West Brompton station: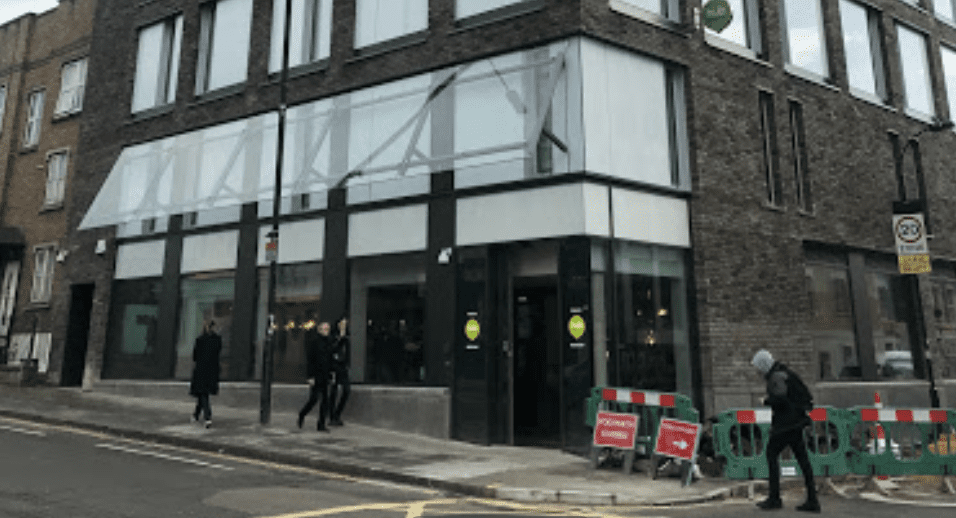 And check the upload speed of this place:
It's better than the internet I have at home (or in any other place I've been in, to be honest).
And it's a 7-minute walk from where I live:
It's the latest place I'm excited about.
I used to walk to Costa Coffee which was more of a 10-minute walk for ultimately 4G Data (I'd hotspot from my phone) and less of a work environment.
It's making a huge difference to my productivity. For me, it's the perfect office space, with a bar and enough people to not make it feel too lonely.
I have several spots I work from. There is also the Hotel Ibis that's even closer to me at a 4-minute walk – but it's not as inviting and gets pretty noisy pretty quickly. It's more for holidaymakers, whereas this hotel is clearly designed for business travelers.
Small things like this make a huge difference.
I love being social, and love being around people.
But when it comes to working – I love to work alone and work in sprints. I am infinitely more productive.
I notice it when I do go to meetings – that in-person meetings involve more analysis and deliberation.
I prefer massive action.
This is perhaps the biggest advice I have for anyone on their route to success.
Focus on execution. Less planning. More doing. More strategy.
Furthermore – don't just rely on one strategy.
Execute 10 of them.
And this is what I want to talk about in today's blog, and why I'm excited for the future of Pearl Lemon.
This year as we move into March – I'm more and more focused on scale.
Kas is gone. He was, unfortunately, something of a cancer to the business. And him not being involved in Pearl Lemon Leads is going to lead us to success.
I'm not going to give away equity at a 50/50 level again for services I know I can figure out the delivery of myself.
That was a huge mistake.
So then how are things changing?
And what makes me excited exactly?
First let's talk about some of the strategic shifts:
I'm now producing daily content like this
This is the type of content (in a way) that got me recognition on Quora and that people followed me for. I need to continue with the approach that got me noticed and with the approach that I can consistently stick to.
I believe this will generate me more recognition and then leads over time.
I'm productizing our services
I was on a webinar interviewing 7-figure agency owner Ross Tavendale and it was massively insightful to learn from him. It was a pretty incredible interview – my sales team also tuned in…
And recommended I copy him haha. Thank you Ross! He's productized the services that his agency offer – and in this way differentiates the way he positions his SEO services as from anyone else.
This was a massive learning for me personally as it's not something at Pearl Lemon we do.
Don't sell 'SEO' or 'B2B Lead Generation'. Sell our 'S-T-E-P' formula.
This is now in the works:
I've also hired a PR firm:
This is going to be a six month exercise that I hope pays off. Right now I've landed press in the BBC, Natwest Content Hub, SME Technology Guide, The Daily Mirror and hopefully it will continue.
In time, I hope that these press clips become excellent tools for the sales team, generates leads all by themselves, begin to build 'PR incoming requests' instead of 'outgoing requests'. I'll give this six months to see how it works.
I've just hired an agency growth expert:
This guy I've known and been watching for a little while, so I've decided to hire him to scale my agency.
Here's a link to our Whatsapp Convo:
I've not got any data with my work with him right now as I literally signed it off before starting to write this blog post – but it should go well.
I've partnered with SEMRush
These guys are one of the biggest SEO software companies in the world and considered to have the best reputation.

I feel privileged to have two shows on SEMRush as well as launching my own 'weekly wisdom' of sorts:
This should do a lot to raise my profile as well as help my sales team close more deals.
I'm Partnering with Pitchground
There are also awesome things happening with Pitchground and their talented founder Udit Goenka:
We're launching my SaaS WordPress tool – WordPigeon alongside a course I've just produced for their 20K+ Pitchground community
The launch for this will be on Product Hunt and should drive a lot of traction to the plugin, but also my brand Pearl Lemon (and then more enquiries)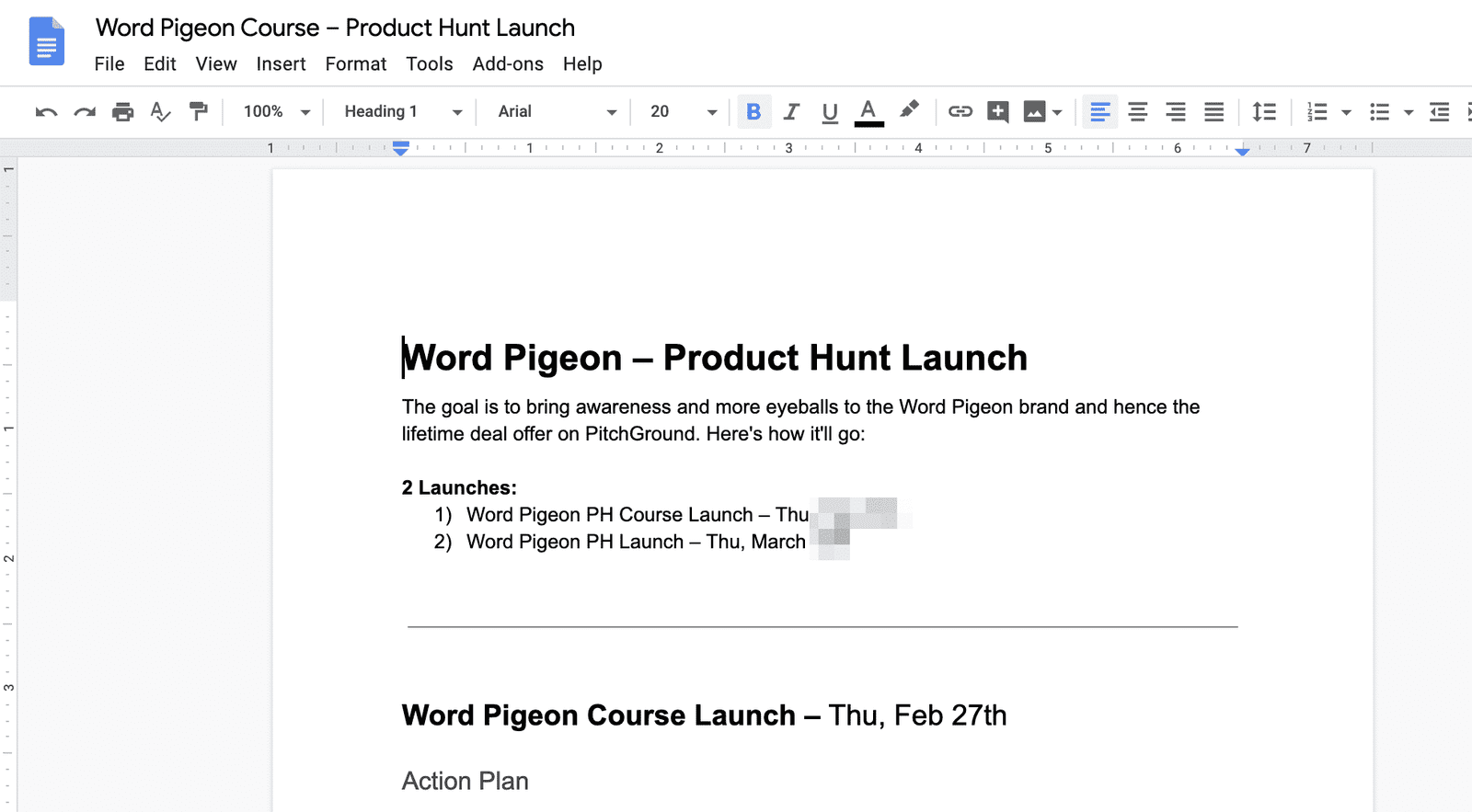 And Udit and I working together with our own brands and platforms should spell a lot of success for both of us
I've accelerated our SEO investment to generate more leads:
The idea is this year I stop getting on any calls at all via Upwork or otherwise (although I do enjoy selling)

But these days Ion, Joe and Mikala are ALL better sales experts than myself.
I used to have 2 salespeople and now I've got 4
The salespeople were Ion and myself.
I work via Upwork, referrals and my own network. This is what took the agency to around £300k+ per year.
Ion is my Greek-born, American sounding, Spanish based inbound sales guru. He deals with all the inbound leads that come in and seeks to close them. He'll also work with all the referrals that come in from my own network.
Every month he's bringing in at least £5k upfront money in bank value as well as around £15k+ in contract value (often more). Score!
I now have two new salespeople.
Joe was one of my former salespeople around during the Kas era – and now post-Kas I've brought him in again. He oversaw our record month in sales bringing in £20k+ in the month of August 2019 – excited he's back in again.
I'm working to bring him in several calls a day. Two days in there are already 5 calls lined up.
Mikala is our new outbound sales killer as well. She's with us on a three-month contract and is doing a combo of cold calling as well as working using LinkedIn, and she looks like she will be closing a couple of deals as well.
She does a combination of outbound cold calling as well as working on the leads that we bring in (of which there are many)
I'm also hiring 1-2 more
This is commission crowd
Since writing this blog I literally just jumped onto commission crowd and pinged 6-more commission-only sales folk to see if I can bring 1-2 more people in.
The rough idea I've got in my head is that I pick one salesperson per geographic region, depending upon the quality of the person that comes in and then go from there.
For both Joe and Mikala I use our proprietary S-T-E-P framework to bring leads in consistently:
If you're looking to build a consistent inbound funnel than please do get in touch with Ion 🙂
I'm launching a PR agency and am in the process of securing my first clients:
We're going to aim to rank for PR Agency London and here's our homepage:
Here's our first incoming client I believe (a good friend of mine):
And I'm running an outbound strategy at the moment to generate PR calls using the same S-T-E-P formula
________________
So.
That's my Sunday morning and why I'm feeling pretty excited about Pearl Lemon.
I'm investing a significant amount of money into growing the company and as I like to do – I'm following my A-M-P formula for my actual agency success.
(see what I did there haha)
Which has seen my agency grow 3x in the last calendar-12-months and I'd like to try to do it again over the next 12 months:
(There is 20% of our revenue that sits outside this from non-stripe income)
So. There you have today's insights.
And I'll finish off with some teachings born out of my learnings:
Avoid meeting people and avoid meetings – 80% of the time they

ARE

a waste of time.

Focus on aggressive growth and try many things. If 80% of those fail that's OK – you only need one thing to work and make a step-change in your company

Assume it will all fail and keep trying new things

Build time into your business. Do

minimal

delivery focus upon sales, new ideas and growth

Be intentional about what kind of company you want to build – I want a distributed agency that has great delivery, retention and one I'm not heavily involved in
Catch you tomorrow!