Starting Pearl Lemon Web From Scratch – The Story
Reading Time:
4
minutes
Morning all,
Another day, another website was built haha.
I've seen this come together over a course of about one month I think from scratch: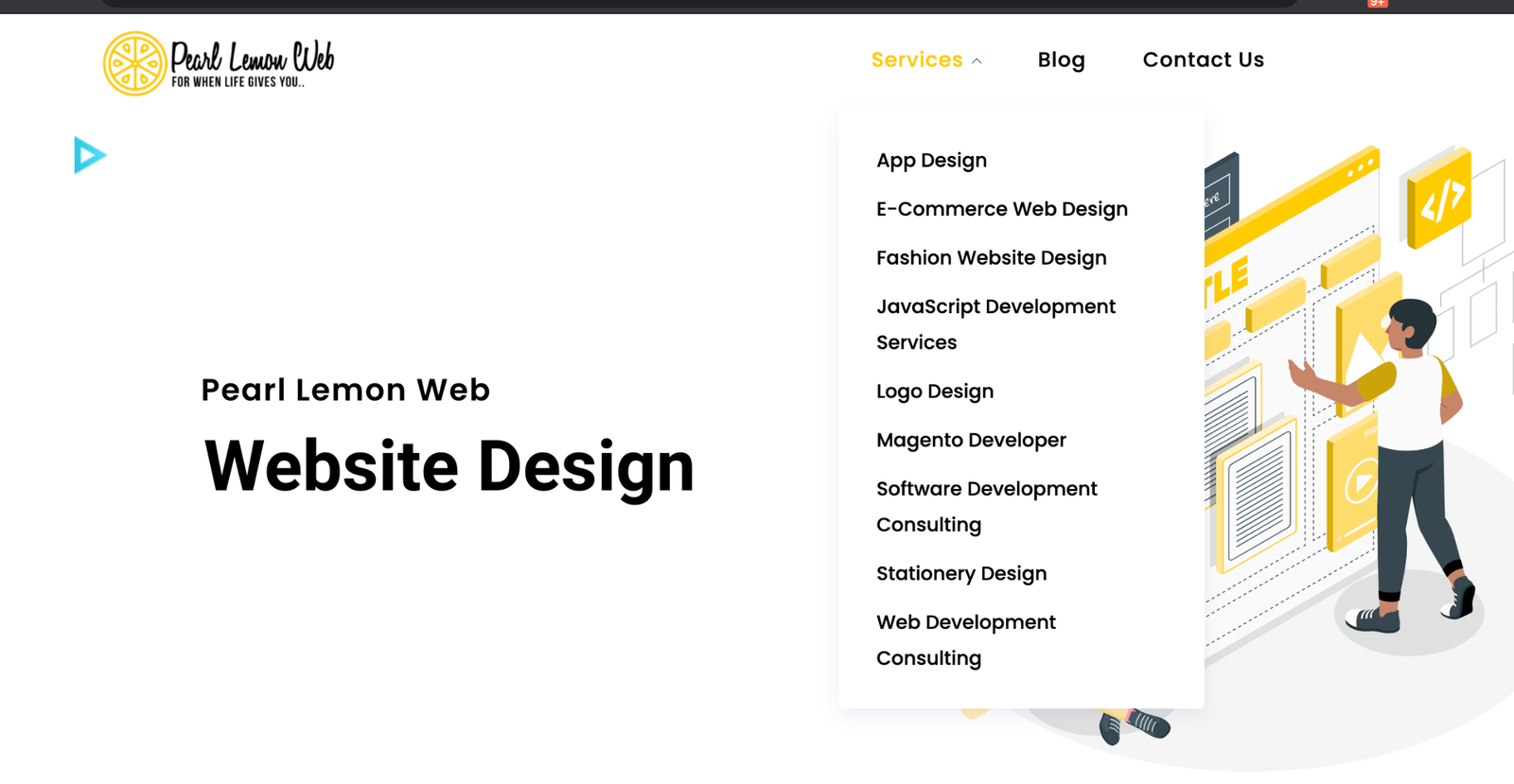 The content (mostly) was already previously built and all of the illustrations have been custom designed.
The site has now been passed onto the SEO team and the ranking work will begin.
I plan to have maybe another 10-20 service pages built out before we get done with the service level page content.
Then alongside this, I want to get to around 100 blogs up until the rest of the year and then it'll be a good place for us to finish up from a build perspective.
We've followed similar paths for Pearl Lemon Properties, which generates a trickle of leads (although ideally, it needs a lot more) but should hopefully grow every quarter as the site's traffic grows.
The same process is now going to happen of course for Pearl Lemon Web and the idea in parallel with this is that we begin doing some cold outbound emailing as well to help support this site.
The plan, as with all of the Pearl Lemon Entities we build is that they become long term stable businesses.
For the first year, I'm happy to invest around £20,000 passively to get the website generating leads from an inbound perspective.
This journey will take around one year and will get the site to a place where it's ranking for targeted keywords that should bring us traffic.
Then within 3-5 years, it should become a healthy 6-figure business.
As I was discussing to a French guy Axel (he's applying to Pearl Lemon – I met him in a local cafe) – the model for growth I'm following is pretty simple.
Build a website – give it to my SEO team, rank it on Google – wait for 1-2 years and then build the operations side of the business around it.
Meanwhile, in parallel we can do some of our own outreach with the 'new business' team I'm slowly beginning to craft.
This broadly will comprise of 500 emails going out per day, every day, promoting one/all of the brands. This ideally (and it's not at all doing this yet) generates 5 leads per day (1%) and then we pass this onto Vasco (Outbound New Business Director) and potentially (when I identify this person) a group sales director (who'll do sales across the group), alongside Jay – who isn't getting enough inbound leads at the moment.
The part of this funnel that isn't working as effectively as I want it to at the moment is the outbound lead-generation funnel.
It's not working as effectively as I've seen it work in the past and I need to try and get on top of this (which I'm slowly working upon daily).
With the web-development side of it here are the elements of this that excite me:
Pearl Lemon (i.e me basically) – long-term want to develop their own web expertise so we can build our own SaaS products – much like we do SEO for our own websites….I want us to develop our own range of SaaS tools.
I have in Kaushal, Purvish, Sahil, Usman and then hopefully Yelena a small design and development team of 5 people whom I want to grow and be able to give them regular work
Over time, web development is a good stable business and I could get further members of my family involved
I guess there are other layers of complexity to this such as:
Getting regular content published
Telling the PR team they can begin pitching Pearl Lemon Web
Getting all of the custom illustrations on the website done
Having a local business listing in the UK and the US
Cross-selling current clients website development
And in time I'm confident all of these elements will allow the web-development side to flourish into a team of 100+ developers who can basically build anything.
I've seen so many web development companies come to us and approach us for help with generating leads – and so it makes sense to start a company offering the same thing ourselves.
A couple of comments I will make:
All of this stems from the core content and SEO infrastructure there is in place and with this, I'm able to deploy leverage.
Now I'm hoping to do the same thing with the lead-generation team which I'm working hard to try and build – and then we'll come unstoppable.