Reading Time:
4
minutes
Dropshipping is a way to fill orders that don't require us to keep a physical inventory of products or take care of their delivery. Instead, we can hire outside companies to do these jobs for us.
To illustrate, suppose our dropship UK store has cell phone cases for sale. Then, one of our UK customers visits our website and purchases an item for £20. Once the sale is made, we go to our supplier's website, buy the item for £15 and have it sent straight to the customer.
The result? Our customers get a brand-new phone case, and we easily make a profit of £5. If you do this enough times, you can make as much money as you want.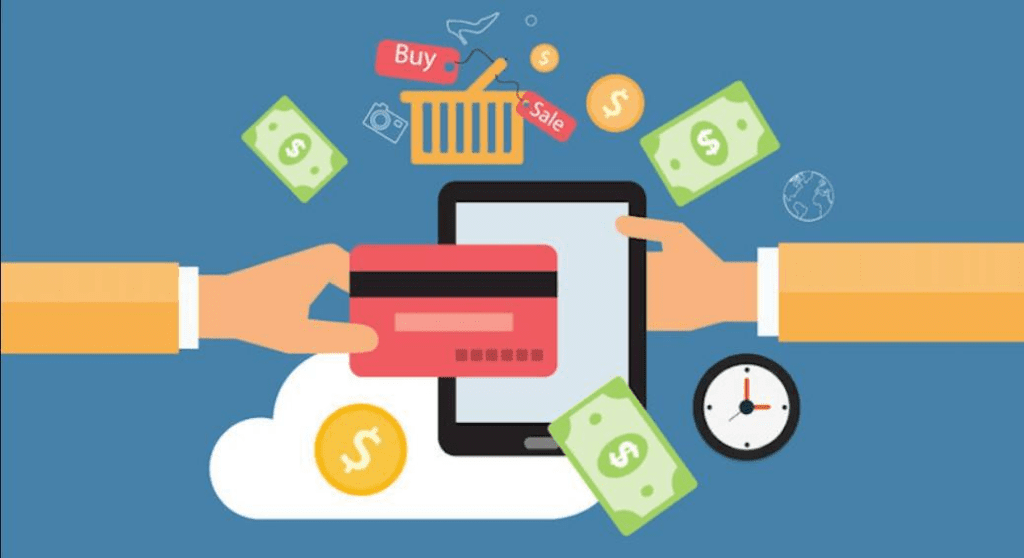 Source: google.com
How to start a dropshipping business in the UK
You can build your business using only dropshipping platforms like eBay UK, Etsy, or Shopify. It would be best if you also made sure that all of the products you offer and sell are legal in the UK. And, yes, you do need to register your online venture in the UK.
Have A Business Idea
There must be something that you've wanted to start for a long time. You could sell good custom-made cups with a logo that you know will move quickly. The world may need a certain sign that gets people's attention.
Choose Your Dropshipping Suppliers
At this point, you've researched the dropshipping product you want to sell and know it can be profitable. Now, you want to find a UK dropshipping supplier that gives you the high-quality service you need to grow. An e-commerce platform like Shopify Store makes it easy to find potential suppliers by connecting users to your online store and letting them plug and play.
For best results, experienced dropshippers advise working with multiple suppliers. It allows you to offer a greater variety of products and the peace of mind of having a backup plan when something goes wrong.
Choose A Way To Run Your Business
To do this, you have to choose a business structure. Great Britain has three basic business structures: Sole Trader, Partnership, and Limited Companies. Most people choose the Sole Trader because it is easy and quick to set up, but you can research your options online and choose the one that works best for your plans.
Pick A Name For Your Company
Although you're not legally required to register the company name, you will need a company name for invoices, for instance.
Choose Your Selling Channel
When running a dropshipping store, it's important to work with a reliable supplier and to be able to sell our products in a thriving channel.
Market Your Store
It is important to market your UK dropshipping stores so customers can easily find them. You can use free and paid eBay tools to market your business. For free advertising, eBay's site has "organic traffic," meaning millions of people visit the site regularly.
The Promoted Listings Standard and the Promoted Listings Advanced are also paid marketing tools on eBay. In the first choice, eBay puts our ads all over its network, and we only pay if our ads lead to sales. For the second option, we get to the top of eBay's search results and pay a fee every time someone clicks on one of our ads.
Fulfil Your Orders
Now that your products are live in our UK dropshipping stores, you should get ready to fill customer orders quickly and efficiently.
Helping out customers
Customer service is one of the most important things that will keep customers from returning to your dropshipping stores. Customers can help build a good reputation in the e-business industry by getting good customer service. Customers who are happy with your store are more likely to come back and tell their friends about it.
How To Be Successful With Dropshipping
Having a great idea and a passion for entrepreneurship is important, but there are many other things to consider.
Finding a niche seems obvious but is not easy to do. First, come up with a product or a way to change a product that no one else is selling. Try to have as many unique items as you can.
Use the power of social media to post and share your ads everywhere. Create contests that can help you get many more followers and spread the word about your dropshipping business.
Customer service: In a world of competition, customer service can help you stand out. Always go the extra mile to show your customer that you appreciate them. Customers are likelier to stay with a business and tell others about it if they feel appreciated.
Reviews: Ask your customers to write reviews on your website or social media pages. Reviews are very important to customer trust and sales, so make sure your customers' satisfaction is heard.
Conclusion
This article should have given you a head start on your dropshipping journey. As you saw, starting a dropshipping business involves many steps. For example, you need to know something about branding your store, marketing, making sure your customers are happy, and more! What's your dropshipping journey? Feel free to share it with us in the comment section!
FAQs
How do you find suppliers in the UK who do drop shipping?
Finding a dropshipping supplier is one of the first things you need to do to start a dropshipping business in the UK. Usually, you'd have to compare many different providers based on price, features, and customer service.
Does dropshipping work in the UK?
Dropshipping does work and makes money in the UK. The country has good logistics, a large population of 67.9 million people who speak English, and the world's highest e-commerce spending per person, at $4,201.
Because the market is so good, anyone in the UK can work on their dropshipping store that makes money.
Is it legal in the UK?
Dropshipping is a legal way to run a business in the UK. You don't have to have a product you sell in stock or your possession as a retailer.