Successfully Establishing a Juice Business
Reading Time:
5
minutes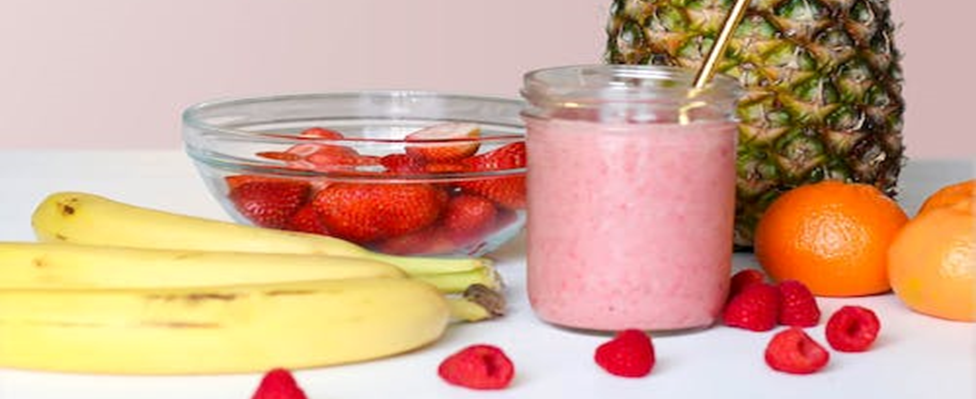 Juicing is a great way to get your daily dose of fruits and vegetables without having to prepare a meal. Not only is it a healthy habit, but it can also be fun to mix things up and try new juices.
A juicing business, one of the businesses that Deepak Shukla and our team established, has become an increasingly popular way to improve one's health, and many people are turning to juice to cut down on their sugar intake.
What is a Juicing Business?
A juicing business is a type of small business that specialises in producing fresh fruit juice and vegetable juice. Juicing businesses can be run as stand-alone businesses or as part of a larger food processing company. They can offer their customers a wide variety of juices, including those made from fruits and vegetables that may not be readily available at traditional grocery stores.
Necessary Steps in Making the Juice Business
1. Determine your business plan.
Having a business plan is important because it helped us develop products that are specifically tailored to meet the needs of our customers. This includes our target market and location.
This document should answer the question, "Who is most likely to be interested in juicing? Are you targeting people who are looking for health-related benefits or people who just want to improve their diet?" Once we knew our target market, we started developing a marketing strategy to appeal to them.
2. Purchase business necessities.
We purchased various equipment and ingredients, and then organised it by creating an inventory of all the ingredients we needed to create juice (grains, fruits, vegetables, and juices). Afterwards, we figured out where they'll go on our shelves and how we'll price them.
3. Get your paperwork ready.
We organised our paperwork in the business, so everything was easy to find when it was time to sell. This also helped us have peace of mind when everything is legally done!
4. Create a brand that people will trust and respect.
We created a brand called Pearl Lemon Juice to create a good reputation and build a loyal following. This also includes marketing and advertising strategies to promote our business.
Things To Consider For A Juicing Business
Business Related Costs
Deepak, as a business owner and operator of juice cafes, is always on the lookout for ways to save money. When planning our business, we made sure to consider the following costs:
The cost of equipment. A juicer is a key component of any juice bar or cafe, but it's expensive to purchase and maintain.
Employee wages. It's important to keep employee wages low while still providing a decent standard of living for our staff. We considered offering lower hourly rates or salaries, sacrificing some benefits in order to minimise costs.
Marketing expenses. It is crucial for our juice business to be advertised for us to gain more customers.
Required Capital
Starting a juicing business is a great way to create our own business and make money. However, it is important to have the required capital to get started.
In order to do this, we figured out first how much we would need to buy or lease the equipment start-up costs. Second, we thought about marketing and advertising expenses. Finally, we established funds for employee salaries and other operating costs. The good news is that there are many ways to raise capital for a juicing business. For example, for our business, we found investors or loans from banks or other financial institutions to help us have the right capital to start a juicing business.
Relevant factors for the success of the juicing business
1. Choosing a juicing method that is popular and already has a following. This helped us minimise the time needed to build an audience and promote our fresh juice services.
2. Choosing a location that has good public transit access and is near enough to populated areas so that we can easily be reached by potential customers.
3. Be prepared to invest in marketing materials, such as advertising, website design, signage, and social media campaigns. It is also important to develop a strong customer base from the outset by offering attractive discounts and freebies.
4. Set up a schedule that works well for every one of our employees and stick to it consistently; this will help us ensure regular sales opportunities and improved customer satisfaction ratings.
Tips For Starting Juicing Business
1. Make sure to have a good location – A juicing business will probably be most successful if it will be in an affluent area with a high population of health-conscious consumers.
2. Equipment – A good juicer will run anywhere from $1,000 to $5,000, so we ensure to have enough money set aside to purchase one. Also, note that we had some kind of storage container for our produce – either a fridge or pantry – and another for our juice blend.
3. Get organised – To do this, we created a menu, labels and flyers and got pricing information down pat.
4. Use social media to market the business. – We started a Facebook page and used Instagram to advertise our juices.
Conclusion:
Starting a juicing business can be an extremely lucrative venture, but it requires careful planning and investment.
Juicing is a great way to get more fruits and vegetables into your diet.
If you're looking to establish a successful juice business, there are a few things you'll need to keep in mind.
Was this article helpful? Let us know!
FAQs
How to know if the juicing business is doing great?
If you are considering starting a juicing business, there are a few things you can do to ensure it is doing well. First, measure the return on investment (ROI) of your juicing venture. This will help you determine whether it is worthwhile to continue operating the business. Second, make sure your products are selling well. You can use sales data to track trends and adjust your marketing strategy accordingly. Finally, be sure to keep up with technology and innovation in the juicing industry so that you can stay ahead of your competitors.
How to determine the viability of the juicing business?
There are a few key things to consider when assessing the viability of a juicing business. First is whether there is enough interest in juicing among consumers. If juicing is not popular, it may be difficult to generate sales and find customers. Second, it's important to determine how much money you'll need to start up and run the business. Last, you'll need to estimate how much juice you will produce each day in order for your juicer to be profitable.
Is the juicing industry well-liked by those who lead active lifestyles?
Most people have heard about juicing, but very few know how it works or what it can do for their health and well-being. Juicing is a process in which fruits and vegetables are processed into drinkable products such as fresh juices, smoothies, teas, and other food products by using special machines called juicers. The juice from fruits or vegetables can be consumed as fast food or added to other meals to boost nutrition levels and reduce weight gain without having any negative effects on health or nutrition levels.