Buying And Scaling The Growth Of A Specialty Cafe
Reading Time:
8
minutes
Hi all,
Here's today's date and time, and it's the first time I've written something in a long-while – so it's damn nice to put paper to pen again and share a little more of my journey with you.
Today – we're going to be talking about a speciality cafe that I'm going to be purchasing.
The cafe specifically is called How Matcha and it's based in Marleybone, London
So – without further ado – let's get into it.
Why a cafe?
This is probably the first question worth answering.
Well – running a remote 55-person marketing agency – I spend a lot of time in cafe's. My daily average spend is circa £10 on coffee and tea.
I'll also spend an average of 10 hours per week in a cafe.
Coffee Underground (pictured below) is where I spend much of my time getting my Prana Chai 1 – 2x per day (£3.70 per pop)
In combination with getting a Latte (£2.80 per cup) from this roadside truck – the Souter Bros
I actually used to spend 30 hours a week in a cafe pre-Covid and out of it – I've just begun to work from home more.
Furthermore – having owned and operated a vegan food subscription business Plant Sumo for 6 months during Covid (with plans to restart again – we get requests for food but are currently in holding mode)…
Venturing deep into the food & beverage space just makes sense to me.
Looking back at the history it's also incredible to see the education I have begun to give myself several years ago when looking at my audible history:
Back in September of 2020, I stormed through 5 books on restaurant marketing – and I'm about to gorge myself similarly on another reading spree again within this niche.
Why a Matcha cafe?
The market opportunity in the UK for this powdered Green Tea is solid. It is expected to grow by around £400 million over the next several years in the UK alone:
Furthermore, anecdotal evidence suggests more and more people are switching from caffeine to matcha:
It has support amongst the entrepreneurial community:
And this is notwithstanding the tea marketing in the UK in general with 60 billion+ cups being drunk.
Furthermore, my partner Daniela is a fan of Matcha in general and began ordering it at home some 18 months ago which led to my discovery of it.
This is notwithstanding the eCommerce potential of it:
Why this Marleybone location?
The location for a speciality cafe is solid:
It has 3 hotels within 3 minutes walking distance:
It sits below a residential block:
The average income for this postcode is:
Next door to it is a laser clinic, nail salon and luxury clothing store:
The adjacent street has several other eateries suggesting a strong local market:
The local 'hip' cafe support £4+ pricing for Matcha drinks:
And has a strong local business based on it's Google reviews:
In general, in the area – according to 192.com there are 200 active businesses just in this postcode: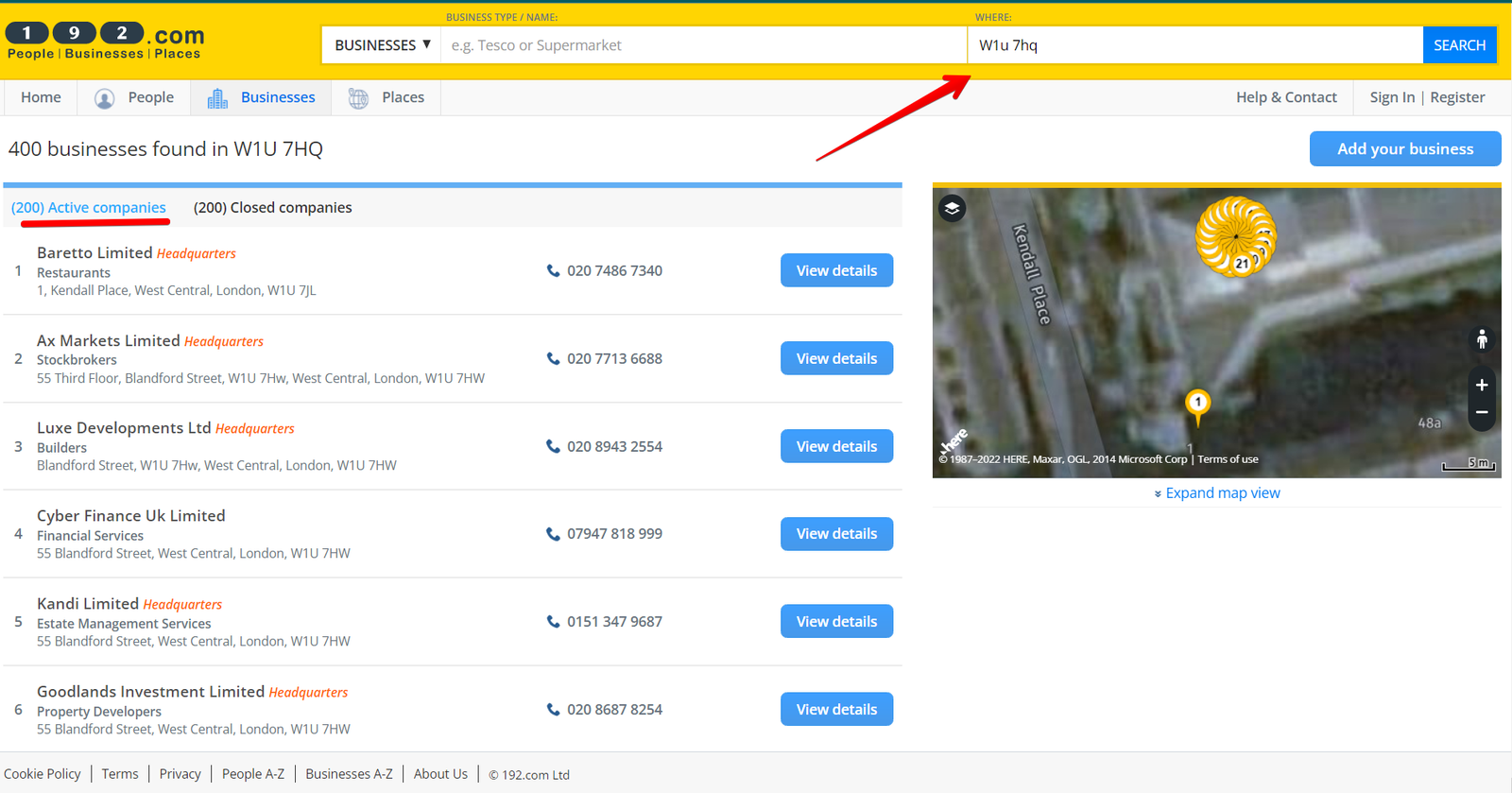 Of these businesses, there are 5+ gyms within a minute's walking distance
All in all – this represents a significant local marketing opportunity for the business.
Why How Matcha?
The brand
The company is less than a year old and already has a strong pink brand that is a reflection of the female demographic it's after: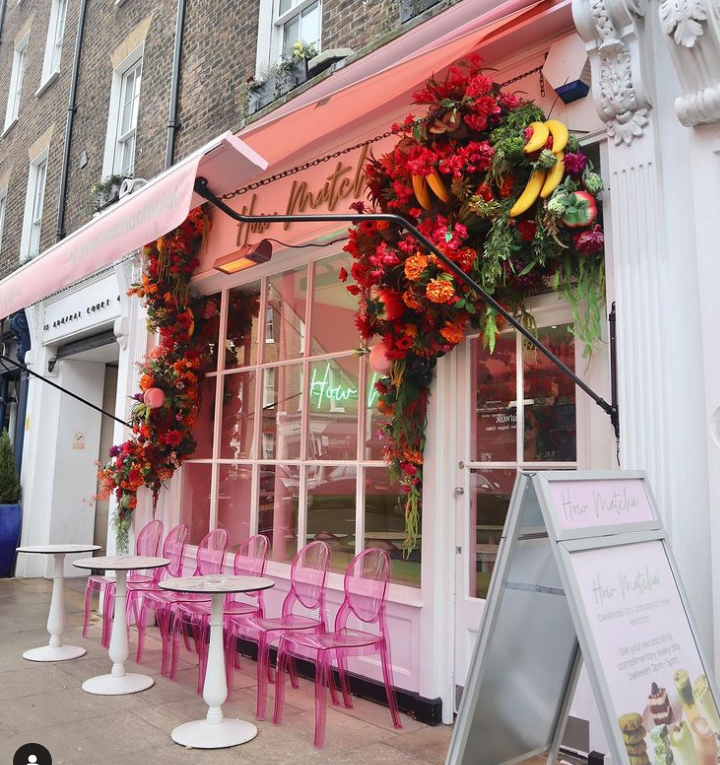 The current reviews
On Google:
On Deliveroo
On Uber Eats:
The current sales figures
The number of sales instore in february:

The overall revenue in-store:
A snapshot of the weekly Deliveroo numbers:
A snapshot of the weekly Uber Eats numbers:
The product side of the business:
The owner has already told me this side of the business represents significant opportunities for growth with local customers buying products to take home from in-store. There have also been requests for T-shirts, which probably represents an opportunity for product expansion
The socials and email list
Instagram is in good shape:
As is the Google photos: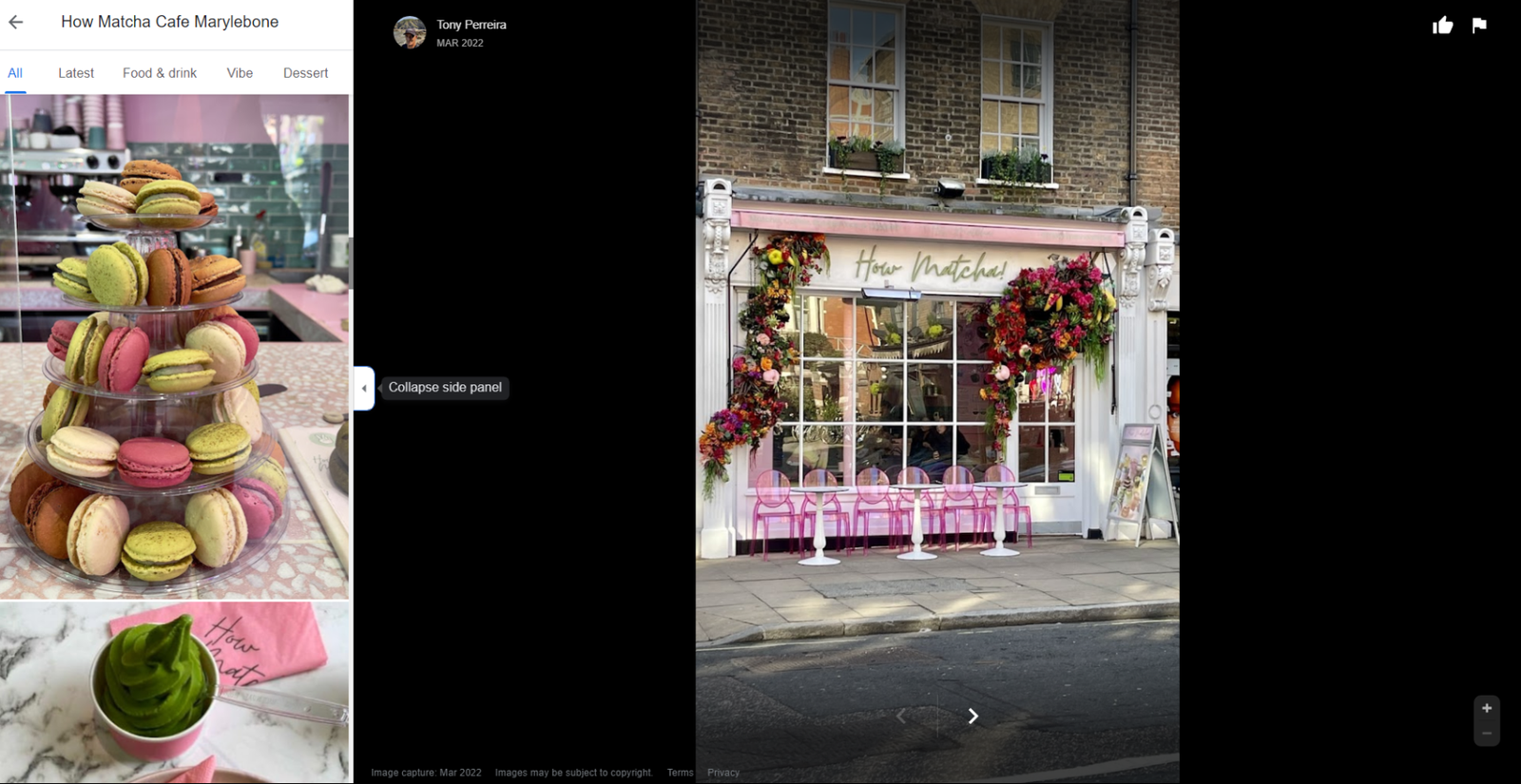 Currently, there are 400 people who have signed up to the emailing list – which could likely be increased.
The current operations
A big advantage of the place is that it is NOT owner-operated. The current owner visits daily, but is sometimes physically away from the business 30-days at a time.
This speaks volumes as to the operations of the business in general.
How Will I Manage The Transition?
Before discussing growth there is the question of it's transition into new ownership which I plan to attack in the following fashion:
I'll meet the staff
I'll review any operational manuals
I'll visit daily for at least the first 28 days
I'll meet the suppliers, landlords and potentially some customers
I'll learn how to operate the entire cafe myself w/training from the owner + staff so I have a handle on all of the operations specific to this cafe
I'll observe. The cafe is growing and doing well, so I don't want to change what is already working (at least initially)
I'll solicit support from the former owner of the business over a 30-60 day period with any challenges that come up and intend to maintain good relations to be in a place to ask further questions (availability withstanding) from time-to-time
How Will I Grow The Business?
This is the part where it gets interesting.
With this in mind let's build a list of things I intend to do:
Ideas from the current team and customers
I'll ask the former owner for his planned roadmap for growth
I'll ask the staff for their ideas
I'll develop a customer feedback process for 'food/beverage requests + product ideas'
All of the above will generate a stream of new opportunities
General Thoughts
The Pearl Lemon Group is quite an interesting business to take on a cafe such as this. With our expertise in marketing and sales w/55+ people in the company – we've already taken my partner's Pilates business La Dolce Studio to several thousands £ per month. This is all based upon local SEO and driving enquiries to her business Whatsapp number. We're now in the process of expanding her practice to support the additional requests she is receiving.
I see us being able to drive much more footfall to the Cafe based upon our inhouse marketing expertise
My Own Ideas
I'll introduce myself to all the local gyms to form some kind of discounted partnership
I'll introduce myself to all of the local hotels with the same view in mind
I'll email + cold call all 200+ businesses in the local area to offer staff discounts
I'll introduce myself to the businesses next door
I'll do a flyer drop to all residents within the postcode W1U 7HQ
I'll train the in-house team in upselling and cross-selling
Furthermore, digitally I see the following opportunities:
Drive more traffic to the website as there are 260k+ searches monthly for the keyword Matcha and many of its derivatives
Run outreach across London to 'Top Cafe/Top Coffee/Top Matcha type listicles to generate more reviews online
Rebuild the website in Shopify to prepare it for eCommerce sales
Negotiate where possible fees w/Deliveroo + Uber Eats to get better margins
Long Term Visions for the cafe
Ultimately I'd like to execute upon all of the above to see what growth it brings to the business. No doubt there will be challenges with customers, staff, stockists and more along the way.
Already having 10+ years of experience in business with my first 5 years being in the service space running a recording studio, then tutoring business, the dark kitchen after that – I feel prepared for this new challenge.
Ultimately I see the eCommerce side of the business begin absolutely massive, with the cafe (and others we will open up as the business develops) being (to start with) a beacon from a marketing and branding standpoint.
This is notwithstanding any opportunities for franchising and/or international expansion later down the line.
But to begin with – I want to keep it simple. Keep the business doing what it's doing. Understand the business inside out. And then look to aggressively grow it.
Final Thoughts
Acquiring a cafe such as this excites me because of the reality that I'm someone who loves in-person networking, who has spent my last 15 years in the service industry and has several close family members who have owned and operated service-based businesses.
From corporate hospitality to pubs, to car garages, there's alot of experience within my family I can call upon even outside of my own. The common consistency amongst all of s is we like people.
And I see How Matcha as being a product and people business. Provide an amazing product and an amazing service (and let the local community know that you 'exist') and the rest will come.