My Plan To Build A 7-Figure Tattoo Business
Reading Time:
5
minutes
So a couple of days back, I was asked if I had a business plan for the tattoo shop I wanted to start –
So I thought I'd use it as an opportunity to put a blog post together on this subject.
Let's get into it:
The initial capex will come from my agency (as it always does).
Whether that's £10,000 or £50,000 or more (all in) – this is where I will draw funds from.
I've already got the money set aside to invest in this project and to spend the cost initially on rent and a fit-out.
Beyond that, this is what we're already doing:
We've already built the website: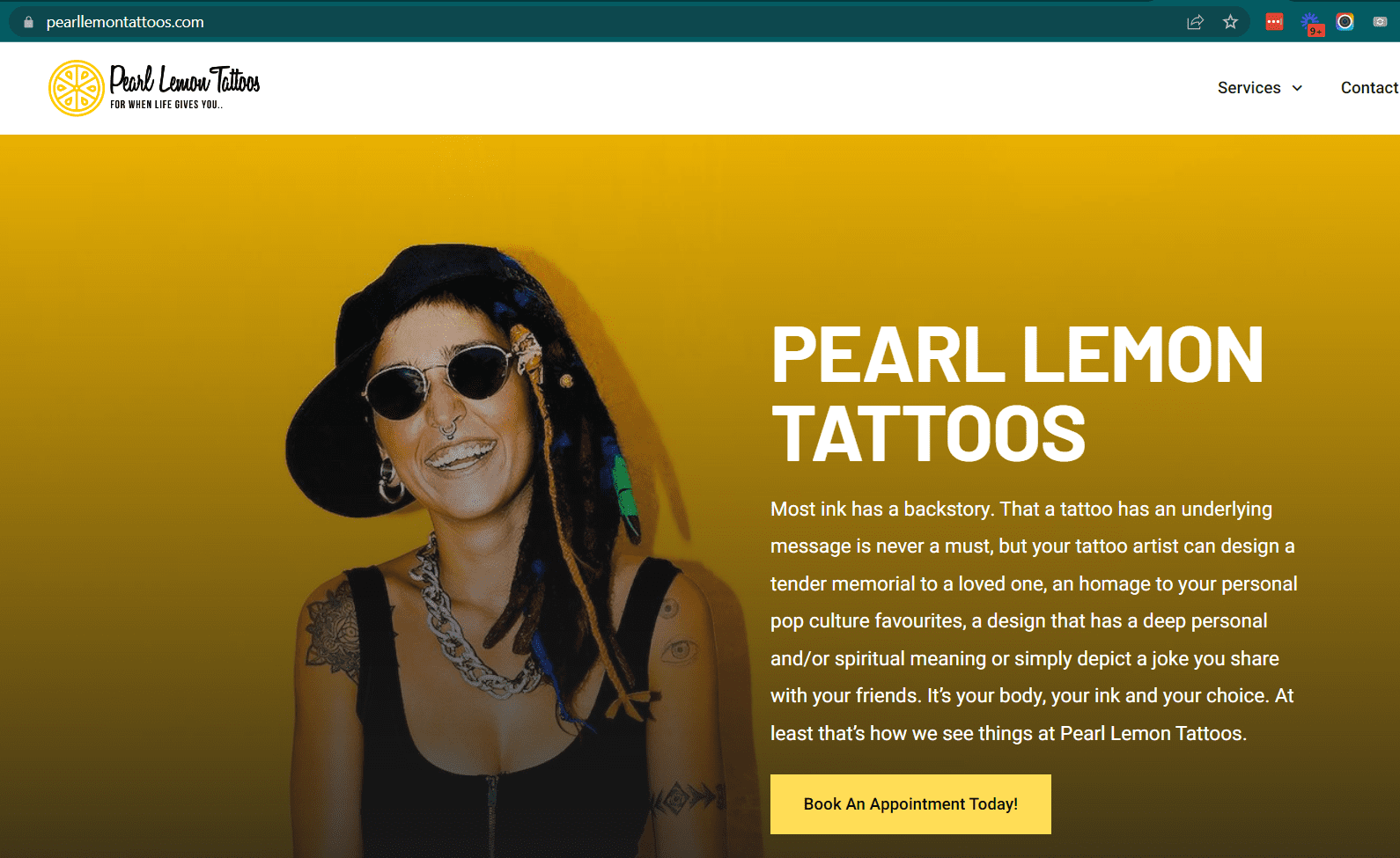 In terms of wordcount the site has around 140,000 words written across 80+ pages:
Here's our sitemap
We'll be adding around 10,000 words per month to this site now that we've made our initial push – and the idea is, is that within 3-6 months, we'll start generating enquiries via the website.
Outside of this, we are:
Beginning to grow our social media content library:
This will make it's way onto Instagram and Pinterest (100+ images coming)
We have:
Glassdoor, Trustpilot, and a range of other review platforms are in the works.
We've registered the company:
Once we've identified a site that makes sense as well – we'll ask for an 8-12 week rent-free period whilst we get the shop set up.
In that time, whilst we're getting the shop up and running, we will:
Recruit 3 tattoo artists

Setup Google My Business, Yell, Yelp, and other local review platforms

Start a local flyering campaign to attract new customers.
The local marketing part is something I'm very confident about as we've done it already for our 3 cafes:
Also, outside of this, we've already got established relationships with a series of photographers and video makers who have already come to our cafes – and we'll use them to grow our YouTube + TikTok accounts:
So the idea will be to create alot of noise by the time we open our doors and to have multiple appointments for tattoos already.
The way that we intend to sell is going to be different as well as it'll be:
Tattoo planning (i.e. planning your next X tattoos)

Tattoo designs (before you visit a store)

Tattoo affiliate programmes (to recommend good products)

Tattoo packages (book a day/a tattoo)

Tattoo photography packages built in (get your tattoo + photos on the day)

Tattoo reels + videos (get your tattoo + images and reels on the day)

Tattoo aftercare products

Tattoo merchandise (we're already doing this for our cafe)
___________
As we progress, I'm sure more things will develop.
With the tattoo side of the business, I also plan to setup a coffee + boba place inside the tattoo shop, away from the ink section itself.
In this way, we'll be able to combine our brands together and create additional revenue.
Many people get coffee when having tattoos because it's an incredibly effective painkiller:
And given we've already got a coffee shop – installing an espresso machine alongside Fruit Bubble Tea will make tons of sense.
There's a decent amount of crossover with Bubble Tea, Coffee and Tattoos (we know this because Pearl Lemon Cafe is close to several tattoo shops, and we have their customers come in all the time)
It also helps, of course, that I'm a big customer myself within the tattoo space and have been getting tattoos for 18 years and have spent well over £10,000 on them…
So…
This is (the rough plan) how I'm going to build a hyper-successful tattoo business.
And here are some insights into my strategy before launching Pearl Lemon Cafe.
The difference now with Pearl Lemon Tattoos is that I'm starting even earlier and much more aggressively than I did with the coffee shop.
With PL Cafe, I got the website live in Jan 2022:
I didn't actually identify a site and open the site until May 2022.
HOWEVER – I just had one single webpage and nothing else.
Now – we have 140k words, SEO is running and aggressively,
Here are some keywords we're already beginning to rank for.
Alongside all of this I'm reminded we're also going to be offering removals:
Tattoo removals is a huge growth market: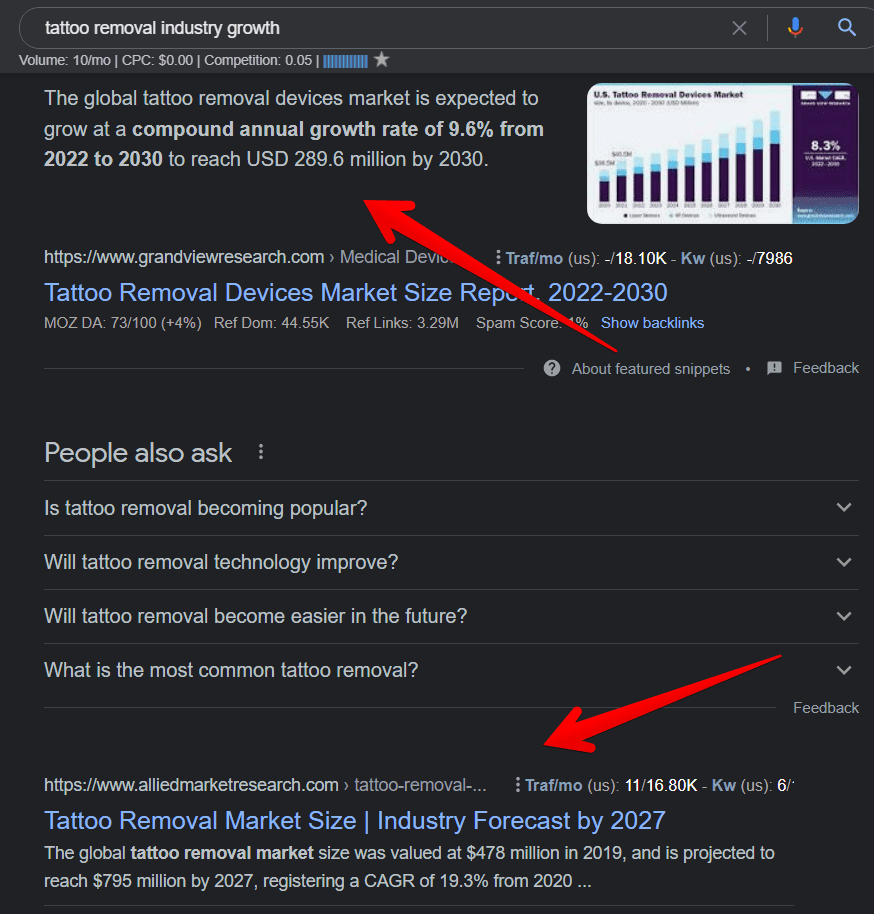 And we're also going to enter headlong into this space as you can see:
So – as you can see… a lot is coming 🙂